What is our approach?
Comprehend first – then illuminate. This has been our motto for over 25 years.
Our work is geared toward the aims of the construction project. An airport with good wayfinding, an office with pleasant workspace, a hotel that welcomes and invites. We view each project as a new challenge to be approached by us without bias. The basics get clarified as a team with everyone involved.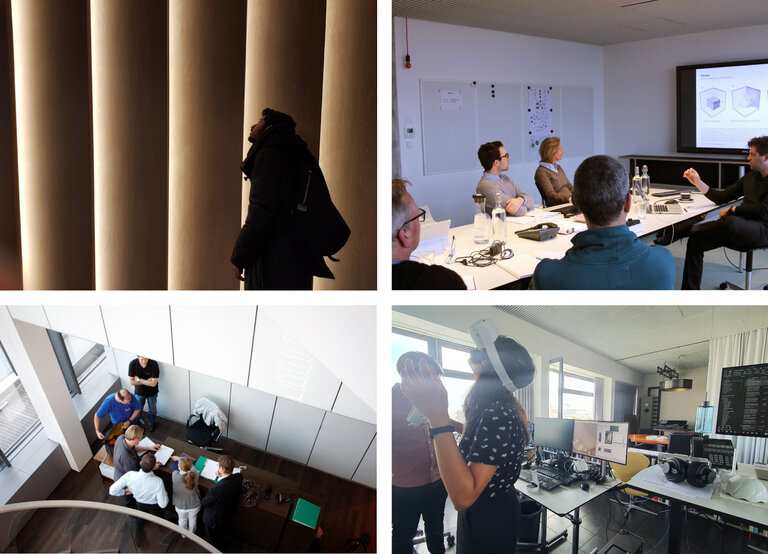 We consider our work from a holistic standpoint and include the surrounding environment. We analyze hierarchies, relationships, perspectives and standards, and map out spaces along with their potentials.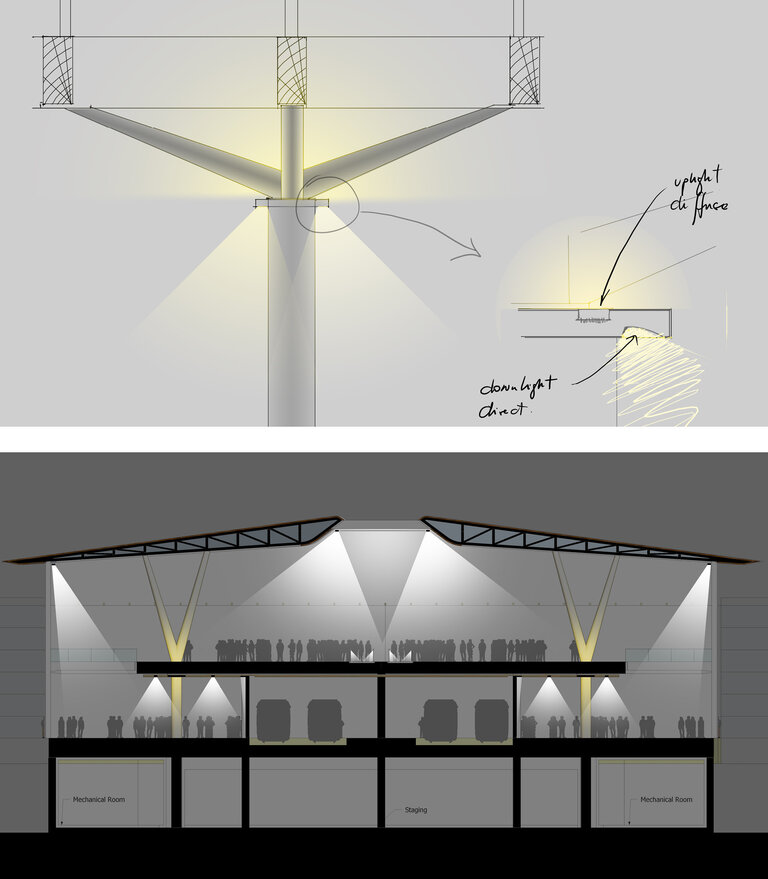 The development of lighting concepts is at the heart of our creative process. This process is actively guided by us via communication with everyone involved. When doing this, we make use of all meaningful tools for visual representation.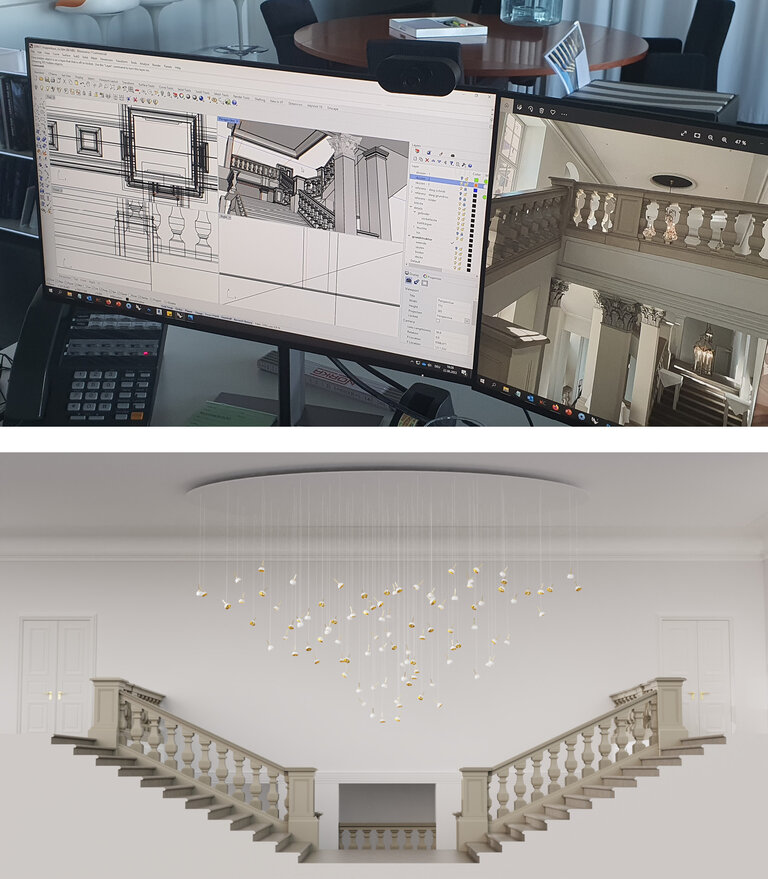 During the planning process, we are already testing and verifying effect and feasibility using simulations, models and prototypes. On the construction site, we make certain that the desired aims will be achieved.